Yon-Ka Products That Celebrities Love
March 24, 2021
0 Comments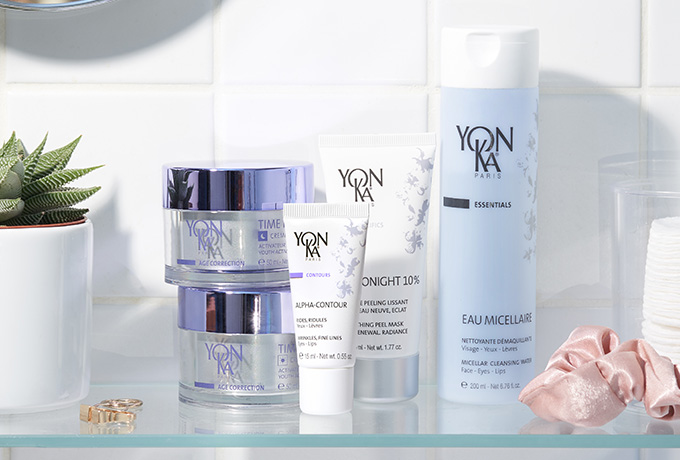 Yon-Ka Paris has a long history of innovation in the beauty and wellness industry. With our plant cell active-based skincare regimens and proprietary essential oil complex Quintessence, Yon-Ka is the brand discerning customers and passionate professionals have been raving about for over six decades. The Yon-Ka name is synonymous with excellence and known for its expertise in phyto-aromatic therapy, producing luxurious skincare products for all skin types.
With a wide variety of professional-only and retail products, Yon-Ka Paris has a regimen to fit into every lifestyle. All of this and more are why Yon-Ka has become a cult favorite of celebrities across the world.
Discover the top Yon-Ka Paris products celebrities have endorsed over the years.
The Top 7 Yon-Ka Products Loved by Celebrities
Yon-Ka Paris products are made with significant inclusions of plant-based ingredients and formulated to provide scientifically proven efficacy. Sold in over 5,000 locations worldwide, Yon-Ka products deliver the perfect alchemy of pure wellness and age-defying results.
Just take the word of these celebrities who love the brand…
Gommage Yon-Ka – Martha Stewart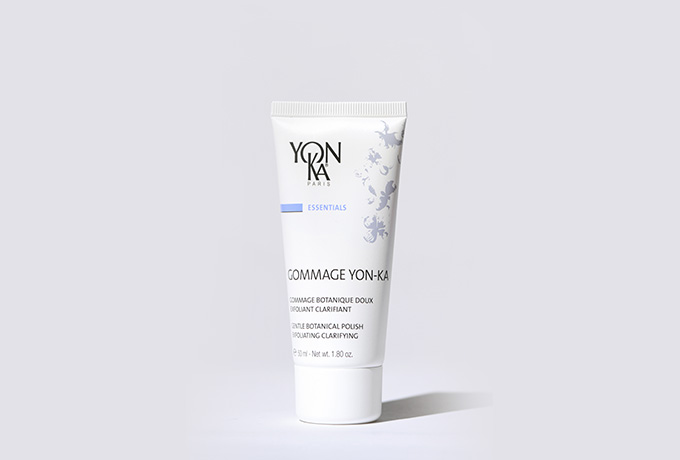 Key Ingredients: Carob, white nettle, essential oil of lime, borneol, and plant glycerin
The first thing Martha Stewart does every morning is apply Gommage Yon-Ka, letting it sit for about 30 minutes before hopping into the shower. This hydrating gel peel offers 4-in-1 benefits, exfoliating, clarifying, hydrating, and balancing the skin all in one product. Composed of 94% natural ingredients, this gentle gel peel has a natural astringent effect that tightens the pores and firms the skin.
Application: Apply a thick layer to the face and neck after cleansing and leave it for 1 to 2 minutes. Peel gently with your fingertips to remove, then spray with Lotion Yon-Ka and penetrate. Use 1 to 3 times per week.
Phyto-Contour – Tracee Ellis Ross and Kerry Washington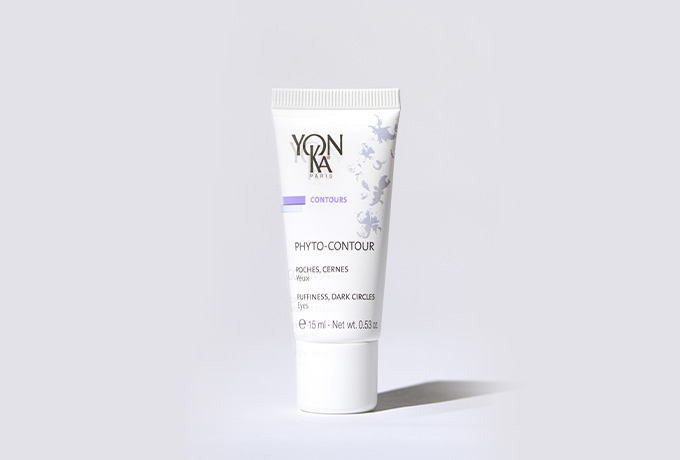 Key Ingredients: Rosemary, beech bud peptides, aloe vera, vitamin E
Though their skincare routine is packed with pricy products, their affordable go-to eye cream is Yon-Ka Phyto Contour. A luxurious anti-aging eye cream, Phyto Contour stimulates microcirculation to reduce puffiness and eliminate dark circles. Enhanced with the toning properties of rosemary, you'll enjoy brighter, firmer, and more defined contours for a refreshed and youthful appearance.
Application: Apply in the morning or evening after cleansing, applying a thin layer to the eye and lip contour areas. For an immediate anti-fatigue effect, apply a thick layer, keeping the eyes closed for a few minutes. Let sit for 15 minutes then massage in any extra product.
Lotion Yon-Ka – Hillary Swank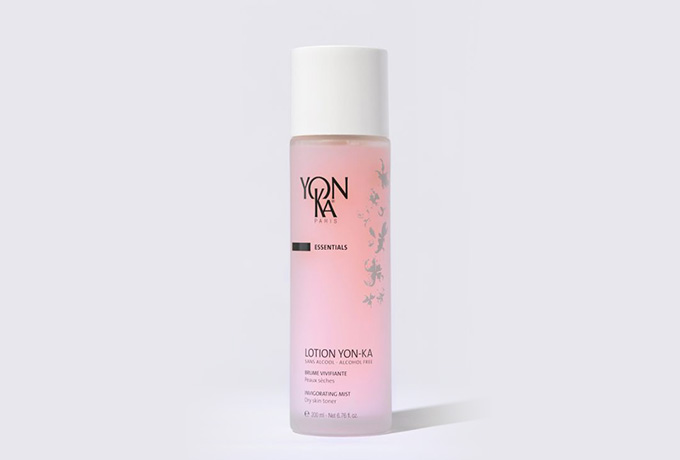 Key Ingredients: Quintessence (essential oils of lavender, geranium, rosemary, cypress, and thyme)
Found in Hillary Swak's makeup bag, Lotion Yon-Ka is one of Yon-Ka's most popular products. This hydrating toner mist refreshes and invigorates the skin, leaving behind the subtle aroma of Yon-Ka Quintessence. This alcohol-free toner hydrates dry and dehydrated skin while soothing irritation.
Application: After cleansing, spray a generous layer onto the face and neck. Massage in any excess. Use morning and evening or anytime for an immediate and refreshing boost.
Phyto 58 PS – Kylie Minogue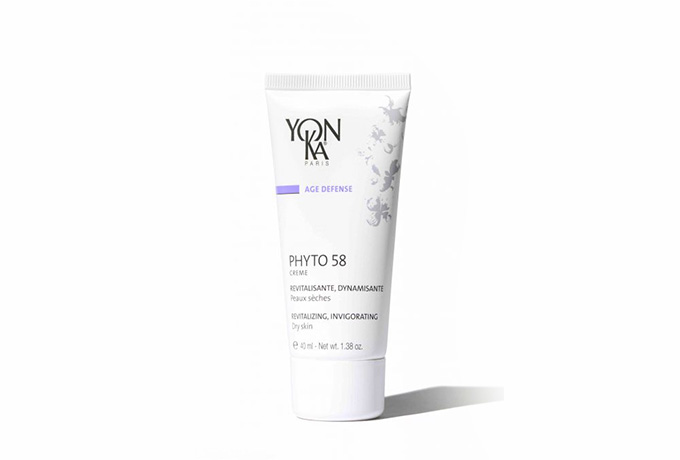 Key Ingredients: Rosemary, vitamin E, vitamin A, vitamin F
Loved by Kylie Minogue, Phyto 58 is a rich, pampering night cream formulated to moisturize, balance, and revitalize the skin. Made from 90% natural ingredients, this night cream features sweet almond oil and a 3% concentration of rosemary essential oil for a natural draining effect. This cream enlivens fatigued skin and tightens the look of pores, helping prevent the eliminate the visible signs of aging.
Application: Apply in the evening to the face and neck after cleansing and applying Lotion Yon-Ka. This cream can also be applied in the morning to instantly tone the complexion.
Pamplemousse PNG – David and Victoria Beckham
Key Ingredients: Essential oils of grapefruit, lime, sweet orange, and lemon
Power couple David and Victoria Beckham are big fans of Pamplemousse PNG vitalizing cream. This moisturizer for normal to oily skin combines revitalizing and brightening botanical extracts to protect and nourish the skin. Featuring 98% natural ingredients, this moisturizer mattifies the complexion and tightens the look of pores while protecting the skin against environmental damage.
Application: Apply in the morning or evening to the face and neck after cleansing and applying Lotion Yon-Ka.
Gel Nettoyant – Madonna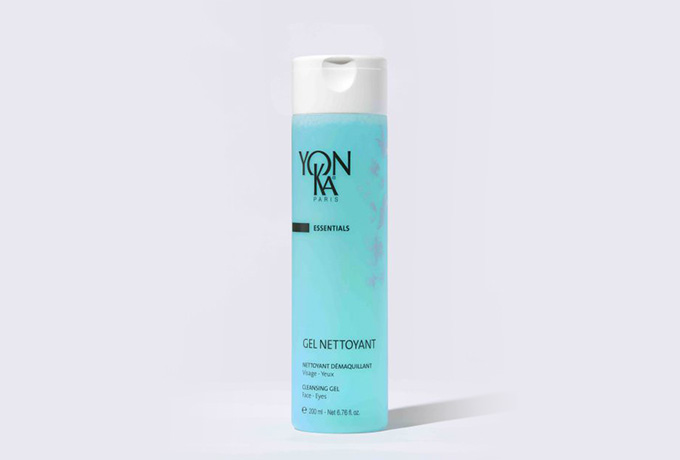 Key Ingredients: Iris, red algae extract, essential oils from lavender, geranium, and litsea cubeba
Both Madonna and Jennifer Lopez are fans of Gel Nettoyant, a gentle cleansing gel. This foaming cleanser is ideal for all skin types for use as a makeup remover or daily cleanser. Made with 94% natural ingredients, this mild cleanser refreshes the skin while removing all traces of makeup, pollution, and impurities. It leaves the skin feeling purified and refreshed without stripping.
Application: In the morning and evening, gently work the cleanser into a lather using your fingertips in circular motions on the face and neck. Rinse with cool or lukewarm water. For the eyes and lips, apply using a damp cotton ball. Follow with Lotion Yon-Ka.
Nettoyant Crème – Oprah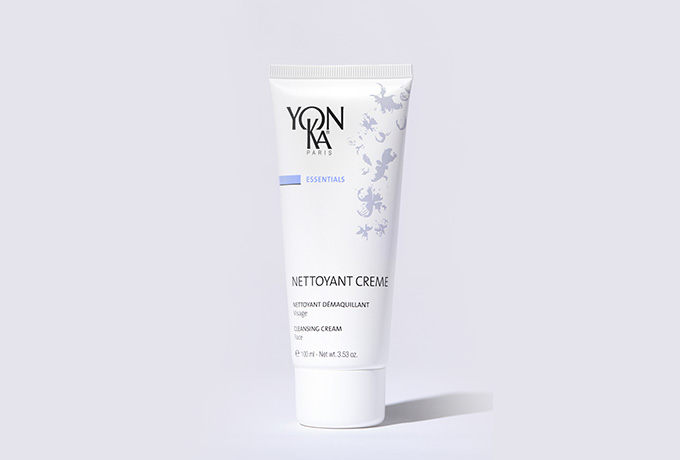 Key Ingredients: Plant glycerin, peppermint, menthyl lactate, Quintessence
Oprah calls Nettoyant Crème the "perfect cleanser for sensitive, hormonally challenged skin." This rich cream cleanser is composed of 89% natural ingredients and ideal for all skin types experiencing inflammation or irritation, including dry, damaged, and sensitive skin. With its velvety texture, this cream sweeps away all traces of pollution, makeup, and impurities while cooling and refreshing skin.
Application: Apply the cream in the morning and evening using the fingertips in circular motions on the face and neck. Rinse with warm water then pat dry and apply Lotion Yon-Ka.
The post Yon-Ka Products That Celebrities Love appeared first on Yon-Ka Paris.