October 2020 Wellness Horoscopes Are Up & at 'Em
Happy autumn, astrohackers! In the spirit of the October 1 full moon, aka the harvest moon, let me channel Neil Young when I invite you to "come a little bit closer, hear what I have to say" about your October 2020 wellness horoscopes.
Celestially speaking, this month is a real doozy. A few nice-to-knows before diving in:
We have two full moons, lighting up the skies on the first and last days of the month
Mars (action) is still retrograde till mid-November
Mercury (communication) retrogrades from October 14 through November 3
What does it all mean for you? Read your sun and rising signs for astro-savvy tips and navigation know-how so October 2020 is yours for the taking.
October 2020 Wellness Horoscopes
ARIES (MARCH 21-APRIL 19)
Think back to six months ago in contrast to today. Chances are you've personally developed by leaps and bounds. Take pride in that growth! Next, the October 1 full moon in your sign will inspire you to rework your approach to daily doings at work and in love. Whether you clear your inbox to boost productivity or take a softer approach in matters of the heart, the results should last and work to your benefit. That said, distance yourself from any drama that could provoke your baser instincts. Also, while Mars (action + your ruler) is still retrograde through mid-November, don't fret if you feel that progress in other parts of your life seem stagnant. By the holiday season, you'll look back in surprise at what you've accomplished through autumn. Lastly, in light of Mercury retrograde, save any tech purchases for mid/late-November at the earliest.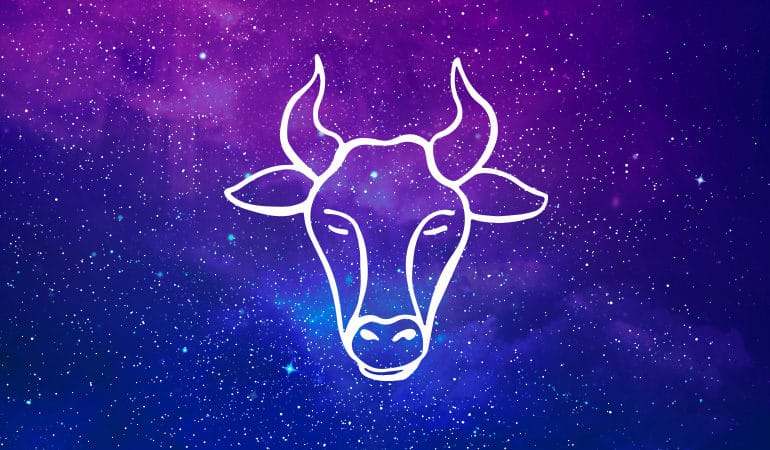 TAURUS (APRIL 20-MAY 20)
Did you feel worn out or as if everything was an uphill battle as September ended? Rest easy knowing that the aggro astro alignments behind that are kaput. When it comes to any deep reflections you've been having (in terms of past mistakes and pain points), know that forgiving yourself is the first step to true healing. From there, take baby steps to gradually become your best self. Overall, October 2020 is the time to translate your new psycho-spiritual insights into higher pursuits. There's also a good chance they'll set you on a journey to deeper study and/or communiqué with a wider audience. Meanwhile, at work, don't dance around subjects or fake positivity if you're holding back your truth. It'll benefit you and others alike to be transparent and direct. Finally, expect a boost in your love life, whether you meet someone new or connect more deeply with your boo.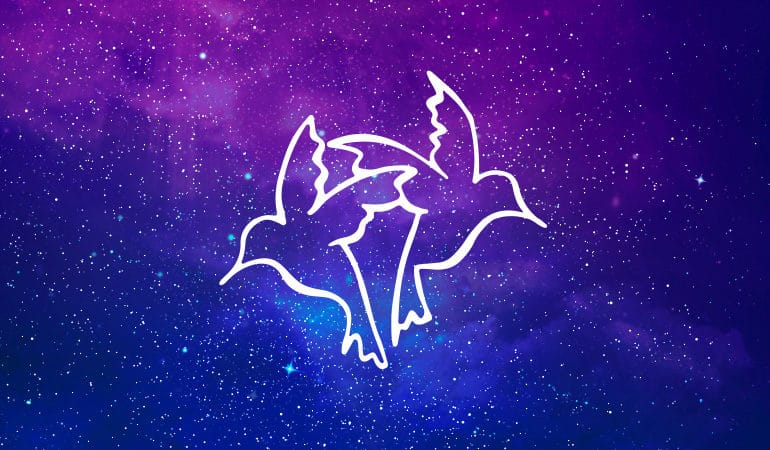 GEMINI (MAY 21-JUNE 20)
Reflect on your friendship highs and lows around the October 1 full moon, First, show your day-ones deserved gratitude. Then, when it comes to more challenging relationships, recognize and revise your part in allowing unsavory dynamics to persist. Otherwise, throughout the month, anticipate some hiccups (read: not roadblocks) at work. However, there should be nothing beyond your ability to manage—that is, if you so choose to be graceful when faced with these fluctuations. In sum, stay agile and don't cling to rigid expectations. In brighter news, come October 22, your health and productivity should get an astro boost. Now's the time to chart a healthier lifestyle, perhaps by switching to organic tampons, exercising your brain more often, or what have you. Finally, over the October 31 full moon, disconnect and set the stage for guidance through dream psychology to mystically power through the rest of Mercury retrograde.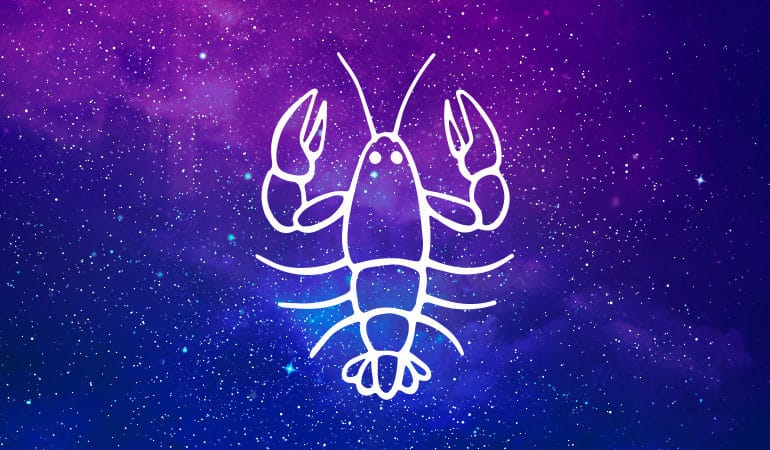 CANCER (JUNE 21-JULY 22)
With Mars retrograde in your career sector, make time to refresh your professional processes and workspace. Doing so will not only make you more efficient, but your extra pep and fortitude should trickle down to your colleagues as well. Step one: Get rid of distractions. I'm talking pop-up notifications, keeping your phone too close, engaging in office gossip, etc. Step two: Spruce up your work station or home office to boost productivity and comfort alike. Step three: Get fresh air regularly and move your body to get back to work revitalized. By giving your senses some sweet relief from blue light and the indoors, you'll also be better equipped to handle any disruptions that come your way during Mercury retrograde (October 14 through November 3). Your self-care improvements on the job should translate to your inner world, making you happy as a clam, rather than—pardon the pun—Crabby.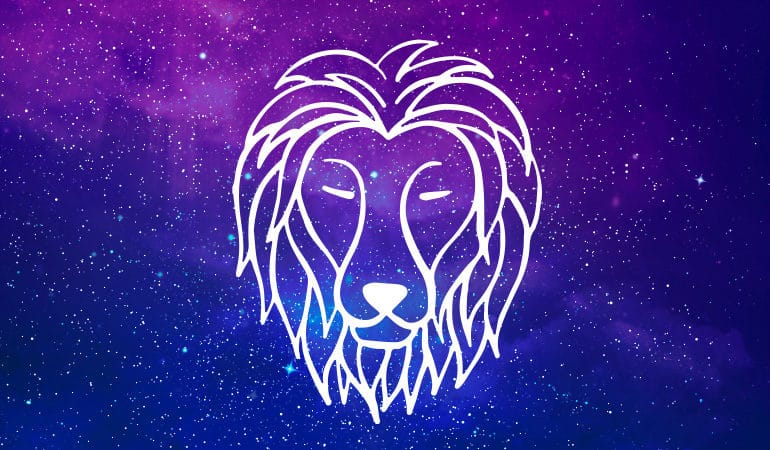 LEO (JULY 23-AUGUST 22)
Around the October 1 full moon, you'll gain clarity on some of your long-held beliefs. To turn these aha! thoughts into ta-da! actions, recognize which musings serve you and which ones inevitably make you spiral. Ultimately, it's your choice to rise above any mental muck. Then, beware of anything that threatens to derail you from achieving whatever goals are in motion. (FYI: Mars is currently in your intel-gathering sector. The better you are at managing your headspace, the more rewards you'll reap once Mars meets Uranus in your career sector in January 2021.) Do what you can to keep a clear head and avoid distractions, especially until Mars retrograde ends in mid-November. Set your phone to silent and disable notifications, take leisurely walks, or cozy up in a calm, non-stimulating Leonine lair. In short, keep your eyes on the prize and save your energy for only worthy pursuits.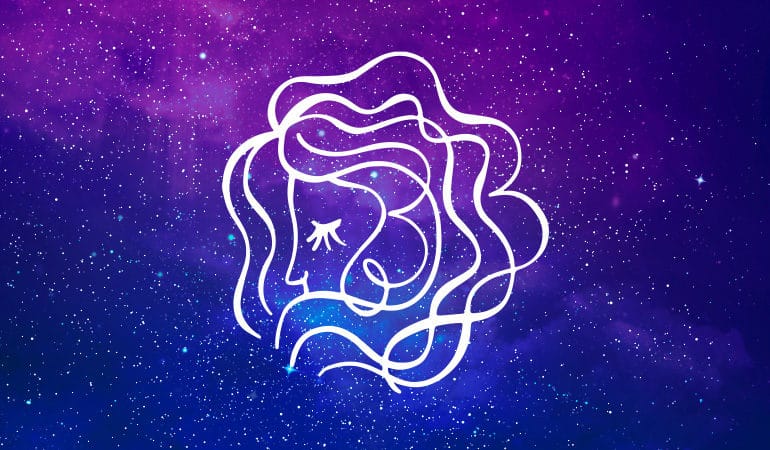 VIRGO (AUGUST 23-SEPTEMBER 22)
While you may not be as assertive as some of your celestial counterparts, let this serve as a reminder that you should try. With Mars (action) still in your eighth house through year's end, tiptoeing and niceties won't get you as far as taking charge and boldly expressing yourself will. (If necessary, ask a fire-sign friend for some pointers.) Next, when Mercury (communication + your ruler) retrogrades from October 14 through November 3, expect some inconveniences, yet proactively arm yourself. Leave extra wiggle room in your calendar for delays and last-minute tasks, take your time before submitting projects, etc. That aside, you'll have Venus (love + beauty) in your sign for most of October. Thankfully, small delights should abound, whether in the form of deserved praise, flirtations, or a better complexion thanks to the right products. Now would also be a good time to zhuzh up your home with nicknacks that bring you joy.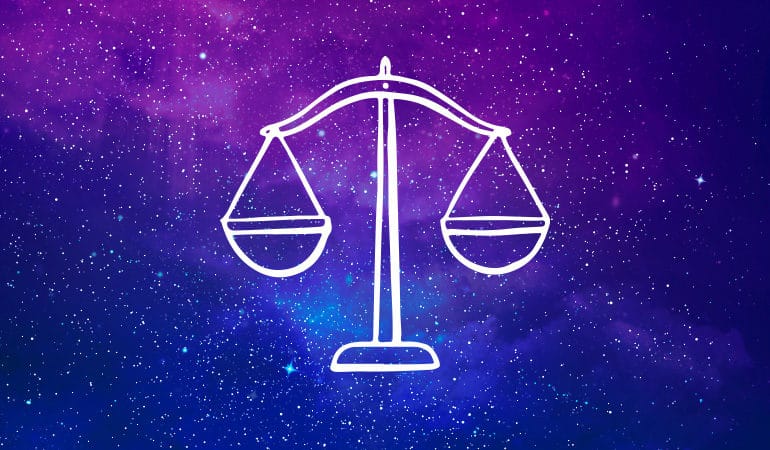 LIBRA (SEPTEMBER 23-OCTOBER 22)
Happy birthday season! With Venus (love + beauty) in neighboring Virgo from October 2 through 28, you'll feel a sense of grounding and inner zen. Even better, this placement just might act as a a shield of armor against any intensity from Mars still in Aries. Sounds like a great cosmic birthday gift, amirite? However, during the week of October 11, beware of anything even remotely chaotic. On top of that, bide your time before reacting for a more peaceful outcome. There's a chance that Mercury retrograde might complicate your perception, so sit tight to avoid potential regrets. Speaking of Merc retro (October 14 through November 3), your schedule will likely make some twists and turns. Be flexible with dates without compromising the quality of your work. Lastly, by Halloween, both Venus and Mercury will hobnob in your sign for smoother sailing next month.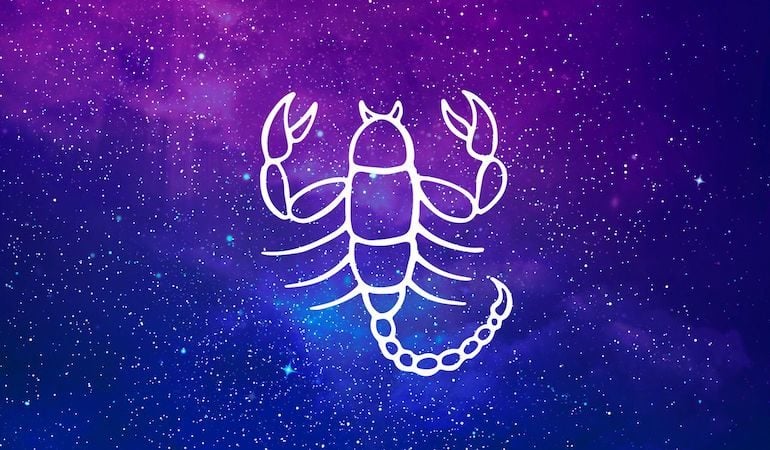 SCORPIO (OCTOBER 23-NOVEMBER 21)
With Pluto (your ruler) direct on October 4, you'll feel an extra burst of vitality re: both your mood and sluggish situations. That said, instead of milling about, the key to astrohacking the month lies in simplification. Now's not the time to do the most or add more to your plate. Instead, meditate on minimalism and focus on tried-and-true wellness staples. I'm talking about the basics: eat a well-rounded diet, adopt smarter sleeping habits, and the like. If you get the ball rolling, you'll kick off Scorp season calmly and with clarity. Note: Be cautious if a longstanding rival/battle threatens your zen in the first half of the month. Be wise and strategize, but don't necessarily stand down. Lastly, Mercury retrograde (October 14 through November 3) could potentially shake things up in a major way. Live in the present and see where the wave takes you.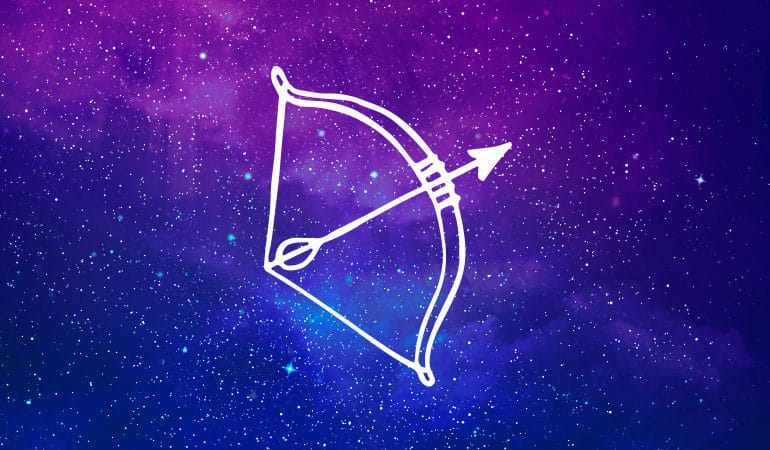 SAGITTARIUS (NOVEMBER 22-DECEMBER 21)
Jupiter (your ruler) is in sync with Neptune (dreams + visions) for most of October. If you weed out the noise and focus inward, you'll likely be receptive to sixth sense-level intel. Yes, like most of us, you'll have to navigate through Mars (action) and Mercury (communication) retrograde. However, if you're smarter with your funds and find creative-yet-still-measured solutions, you should have an extra oomph to bypass any roadblocks. And speaking of creativity, you might be feeling overwhelmed with the breadth of your projects. This month, reflect on what's fair of being asked of you, and how much you should really have on your plate. After all, burning out won't serve anyone in the long run. All said, be sharper with your priorities, directly communicate your limits, and find time to relax and recharge.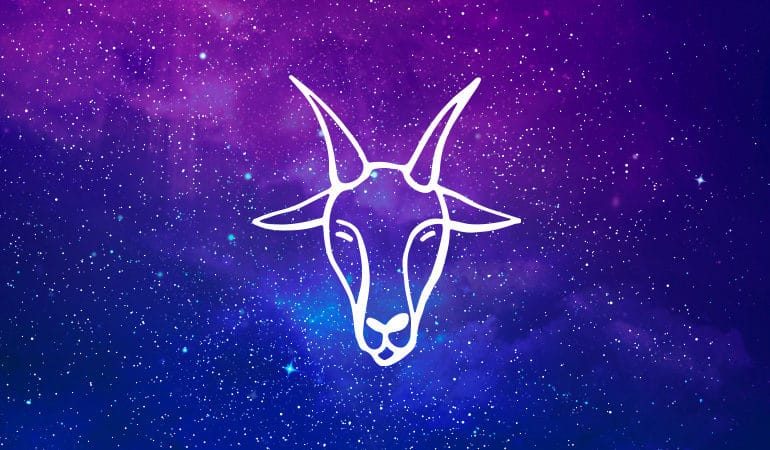 CAPRICORN (DECEMBER 22-JANUARY 19)
Perhaps most noteworthy for Caps this month is the influence that Mercury (communication) has on you. While its retrograde starts October 14 for three weeks, you'll still feel some stirrings in early October. There's a good chance you'll uncover secrets that have been brewing, whether big or small. However, be careful not to pry or overly indulge in gossip, as you might learn things you'd rather not know. To avoid getting in hot water, remain more of a bystander than an investigator and devote your time to more elevated endeavors. Pick up a new skill, read a book that's long been on your list, or learn from a recommended podcast. Next, Merc retro could also throw your workflow and schedule into flux. Instead of getting agitated by these changes, do your best to go with the flow. Adding insult to injury by flaming up? Ain't nobody got time for that.

AQUARIUS (JANUARY 20-FEBRUARY 18)
Around the October 1 full moon, congratulate yourself on up-leveling your organizational skills and self-care rituals since the spring. You've likely been using your time more wisely and being more targeted in what/how you communicate. Moreover, you may notice that once your fears come to light, they're much less mighty and unsettling than you'd imagined. Take note and allow yourself to live more fearlessly. Be sure to continue these trends to really come into your own. Next, be extra cautious at work when it comes to any sensitive topics or conversations, especially during the month's first half. There's a chance that some major career changes are underway. Of course, you don't want to rock the boat and nosedive into harsh waters. Important developments—IRL and in your consciousness—have yet to unfold, so keep your head down to stay afloat.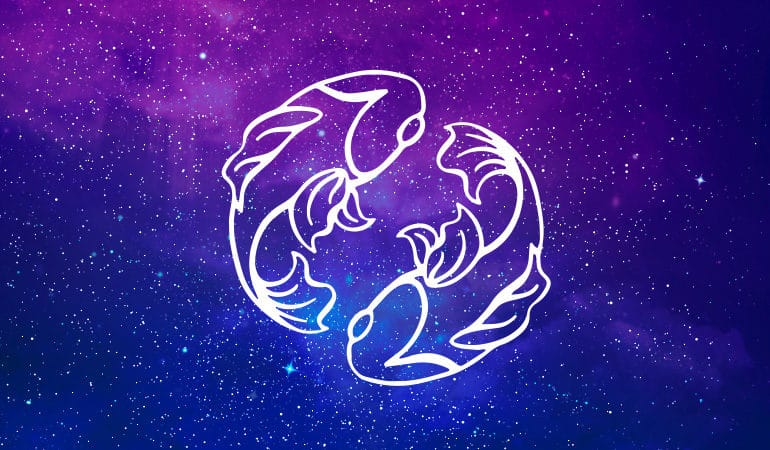 PISCES (FEBRUARY 19-MARCH 20)
Feel like you're running on empty? Sharpen your ability to prioritize to maintain your sanity and keep the ball rolling. Make to-do lists with the most pivotal tasks first, then celebrate each win as you cross one off and move onto the next. For nutritive support, you can also upgrade your diet with energy-boosting foods. Once you get that aspect of your life back on track, focus your attention on your relationships. Mix things up and get out of your comfort zone, whether that's trying out virtual dating, being more affectionate, or surprising a loved one with a sentimental gift "just because." In essence, don't shy away from being a love bug. Recognize what gets in the way of both daily and long-term happiness, and break the mold to leave stale patterns in the dust. Finally, don't take any of Merc retro's wonky dynamics/delays to heart; they're only temporary.
The post October 2020 Wellness Horoscopes Are Up & at 'Em appeared first on HUM Nutrition Blog.